Ford F-150 Accessories in Monticello, AR
Personalize Your F-150 Pickup with Ford Accessories from the Ryburn Motor Company Parts Center
Work smarter and play harder with authentic Ford accessories for your F-150 truck. These genuine Ford accessories can provide a personalized Ford truck experience and unlock unique customization opportunities. As southeast Arkansas drivers accessorize their Ford F-150, it becomes tough for Mother Nature to mess with their Ford truck.
Shop our Ford parts center in Monticello, AR, where you can find F-150 accessories that help you work and play. Customize your truck with F-150 accessories from Ryburn Motor Company. Get the most out of your truck ownership journey by adding these F-150 accessories.
Leave Nothing Behind By Adding F-150 Accessories
Truck Bed Accessories for Your Ford F-150
These F-150 truck bed accessories blend the best of fit and function. Make your bed your own with F-150 accessories. Truck bed accessories like tonneau covers roll over the box and prove to be the best way for Monticello motorists to weatherproof their cargo.
Adding a bed liner can help Crossett F-150 owners prevent damage and rust. They can also add bed extenders, tie-downs, loading compartment mats, truck bed lighting, and even truck bed panels for additional reinforcement.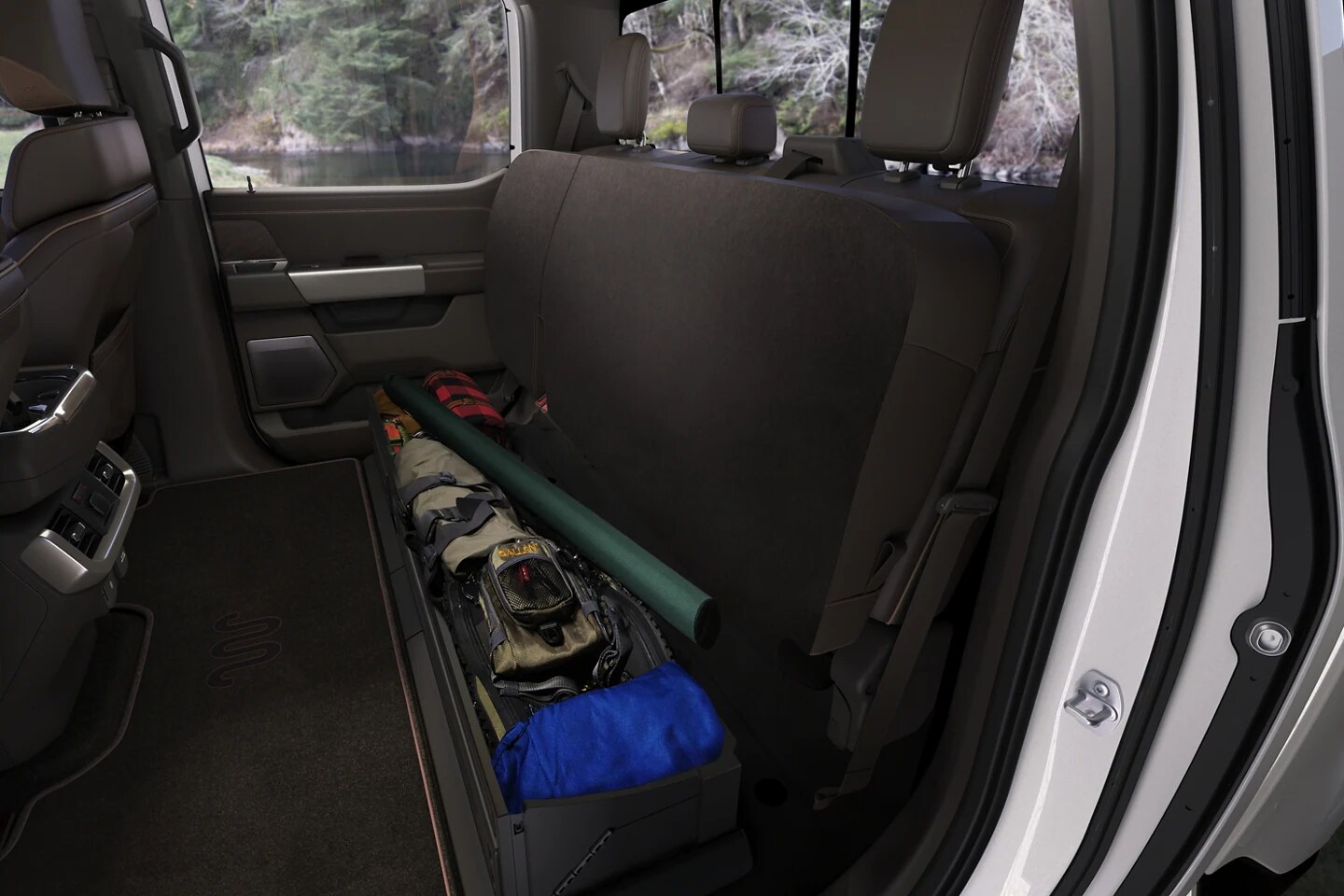 Interior Accessories for Your Ford F-150
Enjoy relaxed towing experiences by adding interior F-150 accessories that provide personalized comfort. Add seat covers to use after finishing a messy job. Protect the Ford F-150's cabin with weather-proof floor mats. Interior trim kits allow Arkansas drivers to personalize their Ford F-150. They can also add cargo organization accessories, door sill plates, and more.
Shop Interior Accessories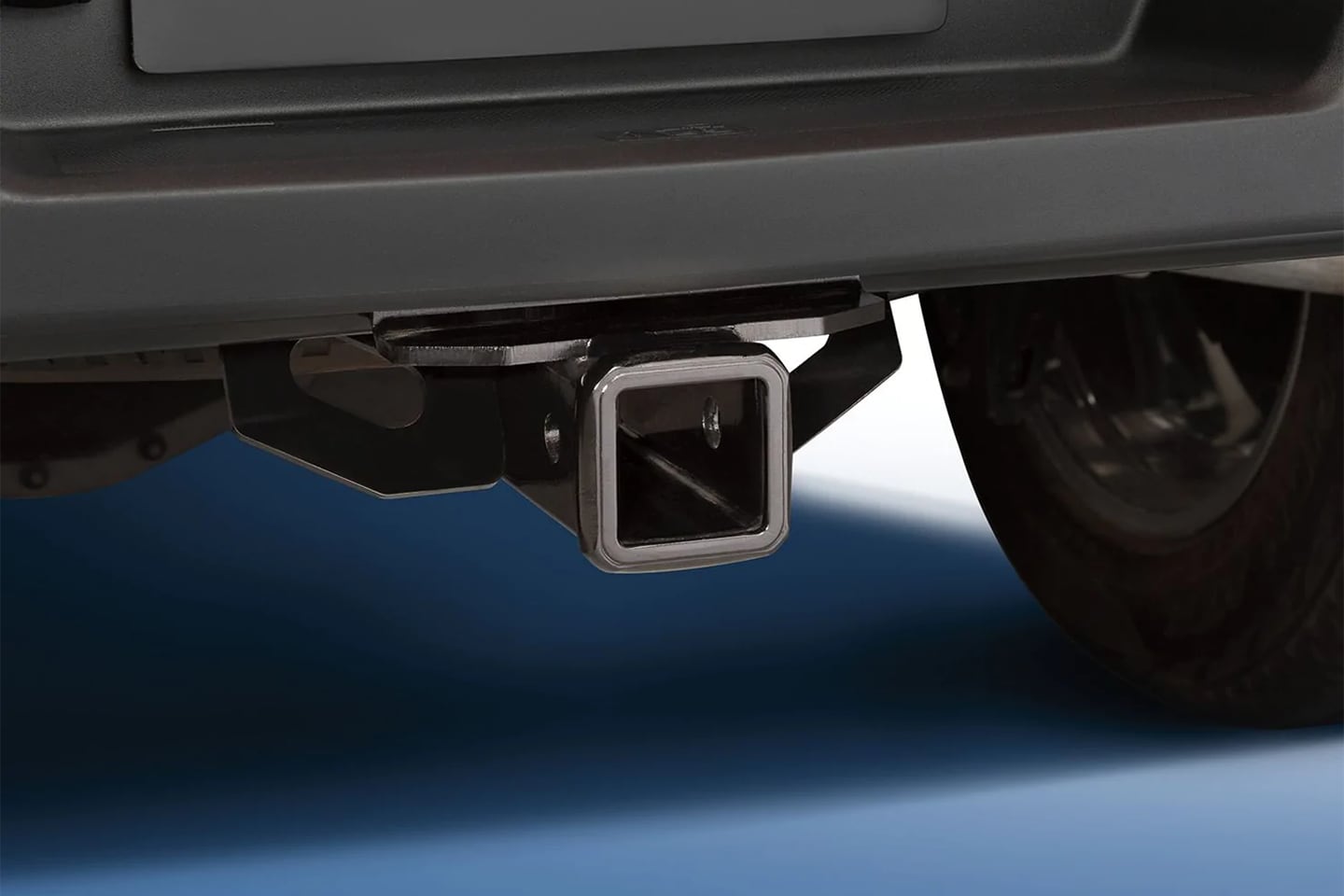 Exterior Accessories for Your Ford F-150
Make a statement with Ford F-150 exterior accessories. Trailer hitches are arguably the most important exterior F-150 accessory, helping Monticello motorists attach a trailer to their Ford truck with ease.
Shop Exterior Accessories
Tech Accessories for Your Ford F-150
Remote start systems and keyless entry pads add security and convenience to your F-150 ownership experience. Add F-150 security systems for peace of mind. Other electronics and accessories offer increased connectivity and more driver enjoyment towing with the F-150 around southeast Arkansas. Notable tech accessories include GPS units, DVD players, and F-150 infotainment packages.
Shop Tech Accessories
Order Your F-150 Accessories Today!
Personalize your Ford F-150 truck by ordering accessories online through our Monticello, AR Ford parts center. The parts specialists at Ryburn Motor Company are here to help customize your Ford F-150 truck.
Contact our Monticello, AR Ford dealership today to order genuine Ford parts and F-150 accessories. Then schedule service online if you need help installing these Ford F-150 truck accessories.